Supporting Meaningful, Empowering and Sustainable Environmental Projects in the GTA
Toronto and Region Conservation Foundation protects the Toronto region's natural treasures, preserves cultural heritage and empowers healthy communities through meaningful conservation campaigns and sustainable projects in partnership with Toronto and Region Conservation Authority (TRCA).
Toronto and Region Conservation Foundation is registered charity #11903 9493 RR0001.
The Foundation's Registered Charity Information Return (T3010) can be found HERE.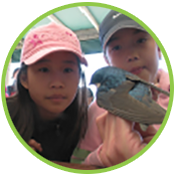 Our Work is Meaningful
The Foundation raises funds to protect and nurture the health, diversity, and sustainability of our environment. Our work takes place locally and directly impacts people, communities, and wildlife where we live and work.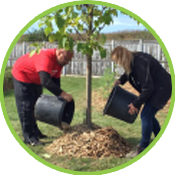 Our Work is Empowering
We are dedicated to empowering and educating people and organizations about the importance of the environment. Working alongside TRCA, we collaborate directly with communities on important conservation campaigns and sustainability projects.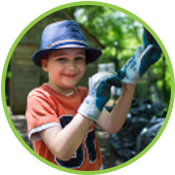 Our Work is Sustainable
The Foundation supports cultural heritage preservation, encourages sustainable practices, and protects the environment for future generations. Through our work, we hope that nature will inspire the leaders of tomorrow.
About Toronto and Region Conservation Authority
With more than 60 years of experience, Toronto and Region Conservation Authority (TRCA) is one of 36 Conservation Authorities in Ontario, created to safeguard and enhance the health and well-being of watershed communities through the protection and restoration of the natural environment and the ecological services it provides.
TRCA's jurisdiction comprises the following nine watersheds, plus their collective Lake Ontario waterfront shorelines:
More than 3.5 million people live within TRCA-managed watersheds, and many others work in and visit destinations across our jurisdiction. The population within TRCA's jurisdiction is expected to grow significantly in the years to come.
Your donation will support our dream of making the Toronto Region the most livable city in the world.