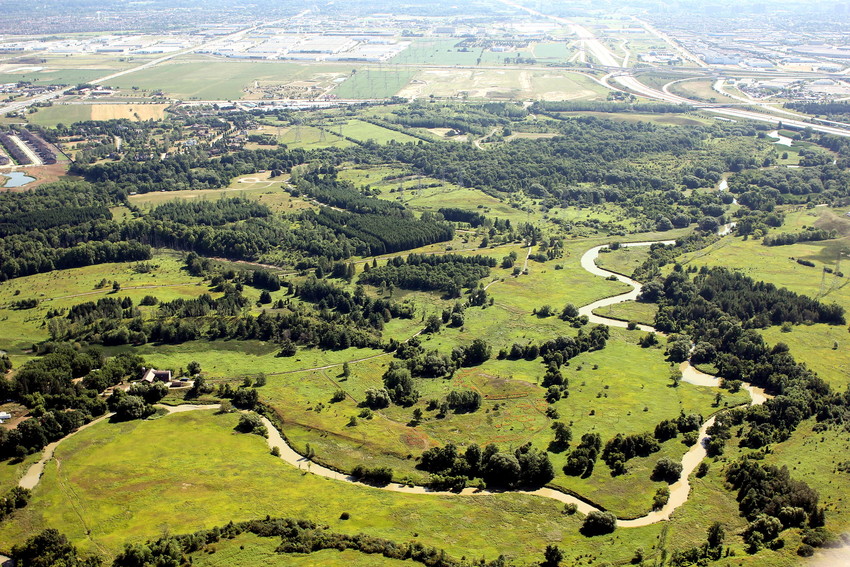 Our goal has always been to connect residents of the Greater Toronto Region with the natural world around them.
This connection can be physical — a walk through one of TRCA's beautiful parks, or along its accessible and extensive trail system — but it can also be intellectual.
TRCA's Watershed and Ecosystems Reporting Hub allows residents and stakeholders of TRCA watersheds to access up-to-date data regarding the environmental conditions of the region and interactively explore information about watersheds and the waterfront.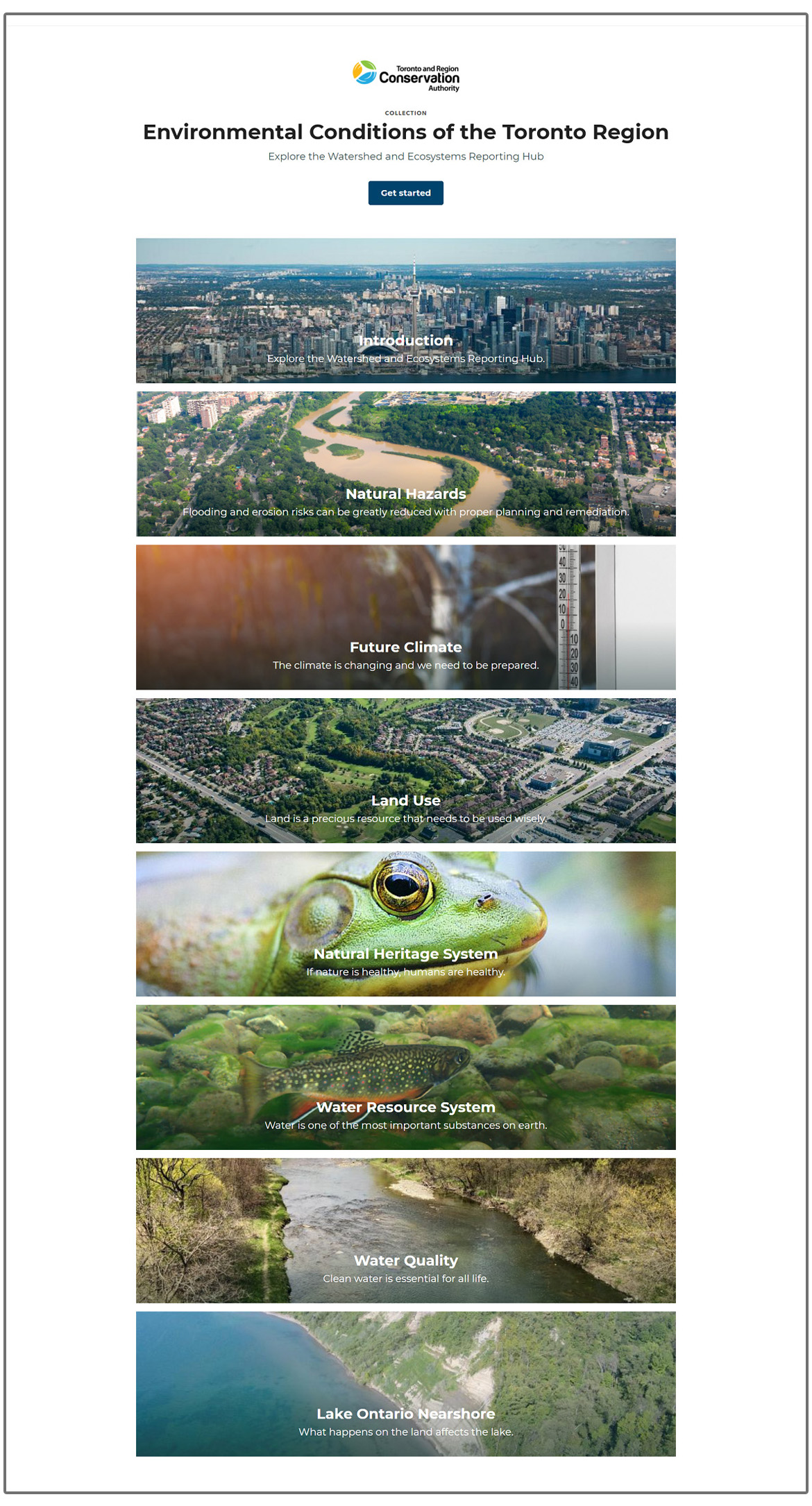 Through the Hub, users can learn about the region's natural heritage system, including its resident flora and fauna. Information presented by the Hub includes the quality and quantity of natural cover, the health of local aquatic and terrestrial plants and animals, and important works being completed to maintain biodiversity.
The information presented on the Hub can be informative, but it can also help to save lives and property. The Hub provides important information about flooding and erosion risks in the region, as well as key indicators of climate trends for the Toronto region.
The Hub is also being updated to provide insightful and valuable information regarding the effects of climate change across TRCA's jurisdiction.
Users can not only learn about what kinds of changes to expect in the near future, but also about what is being done to mitigate climate change, how to be prepared and, importantly, how to help reduce the effects of climate change through citizen action.