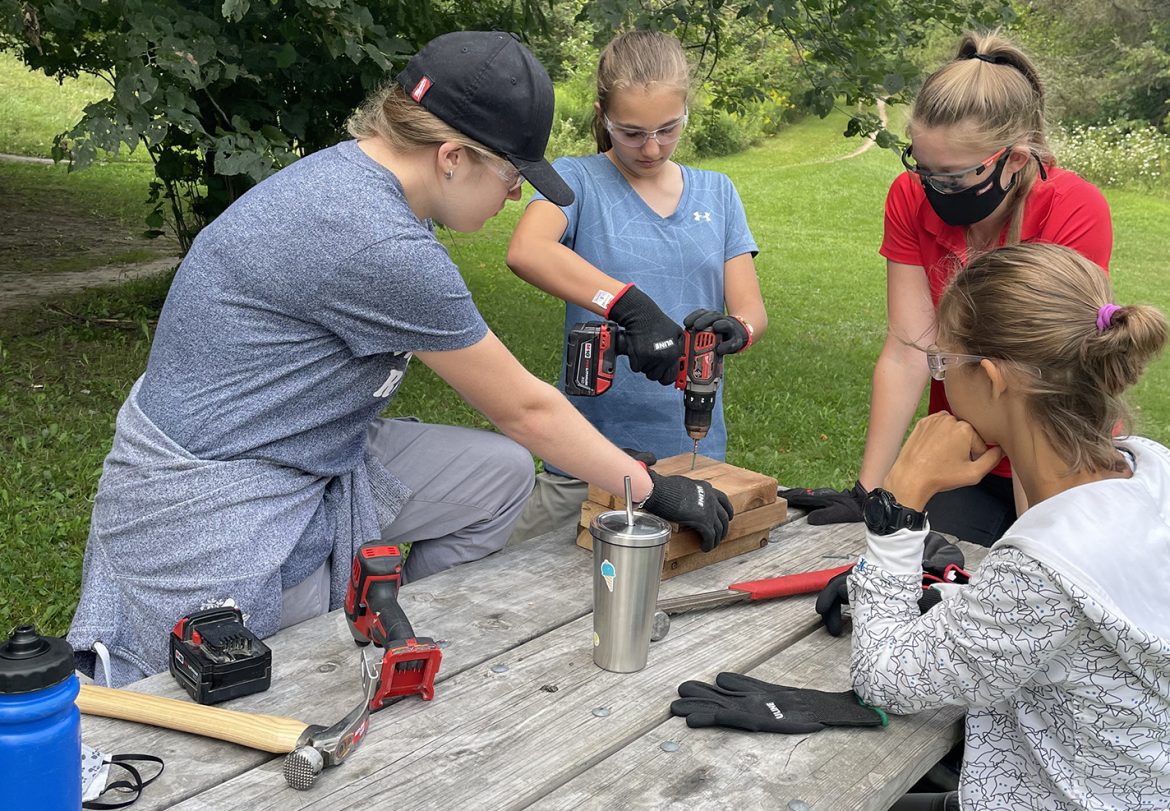 Did you know: the Girls Can Too (GCT) program at Toronto and Region Conservation Authority (TRCA) was conceived by a group of female students who worked and volunteered at Bolton Camp in 2014 and who recognized there were limited opportunities for young women to learn about the environmental and skilled trades sectors in their communities?
These young women pro-actively collaborated with TRCA to launch the GCT initiative!
The Girls Can Too (GCT) program is an immensely successful mentorship and training program aimed at introducing young women to the skilled trades. For TRCA, this win-win program is of vital importance in ensuring that young women entering the workforce have the necessary skills and training to succeed in a competitive marketplace.
GCT educates, empowers, and encourages them to consider careers in the environmental and trades sectors, and to contribute to their communities!
Since 2014, more than 350 young women have been involved in important and creative building projects!
"My favourite way to spend the week. I feel like I'm doing something to better the community and the environment while learning skills and having fun."
What Has the 2021 "Too Crew" Been Up To?
HEART LAKE CONSERVATION PARK
55 participants joined a virtual Girls Can Too design charrette where they had the opportunity to co-design potential park improvements at Heart Lake Conservation Park!
Working alongside professional mentors from TRCA, Pomerleau, and ERA Architects, the team brainstormed and decided to focus on shade structures, seating, and natural play space projects! New teams were brought in later in the summer to bring the design charrette ideas to life!
24 participants helped to construct one natural play area and three benches, plant native wildflowers, survey bumble bees, remove invasive species, and build the roof of a shade structure that will be installed in the coming months.
ALBION HILLS CONSERVATION PARK
In collaboration with Sawmill Structures, the Girls Can Too participants assembled a whole cabin! This amazing space will be available for future camping rentals at Albion Hills!
"This is my fifth year in the program. It's hard work but it's important and rewarding — especially for young women."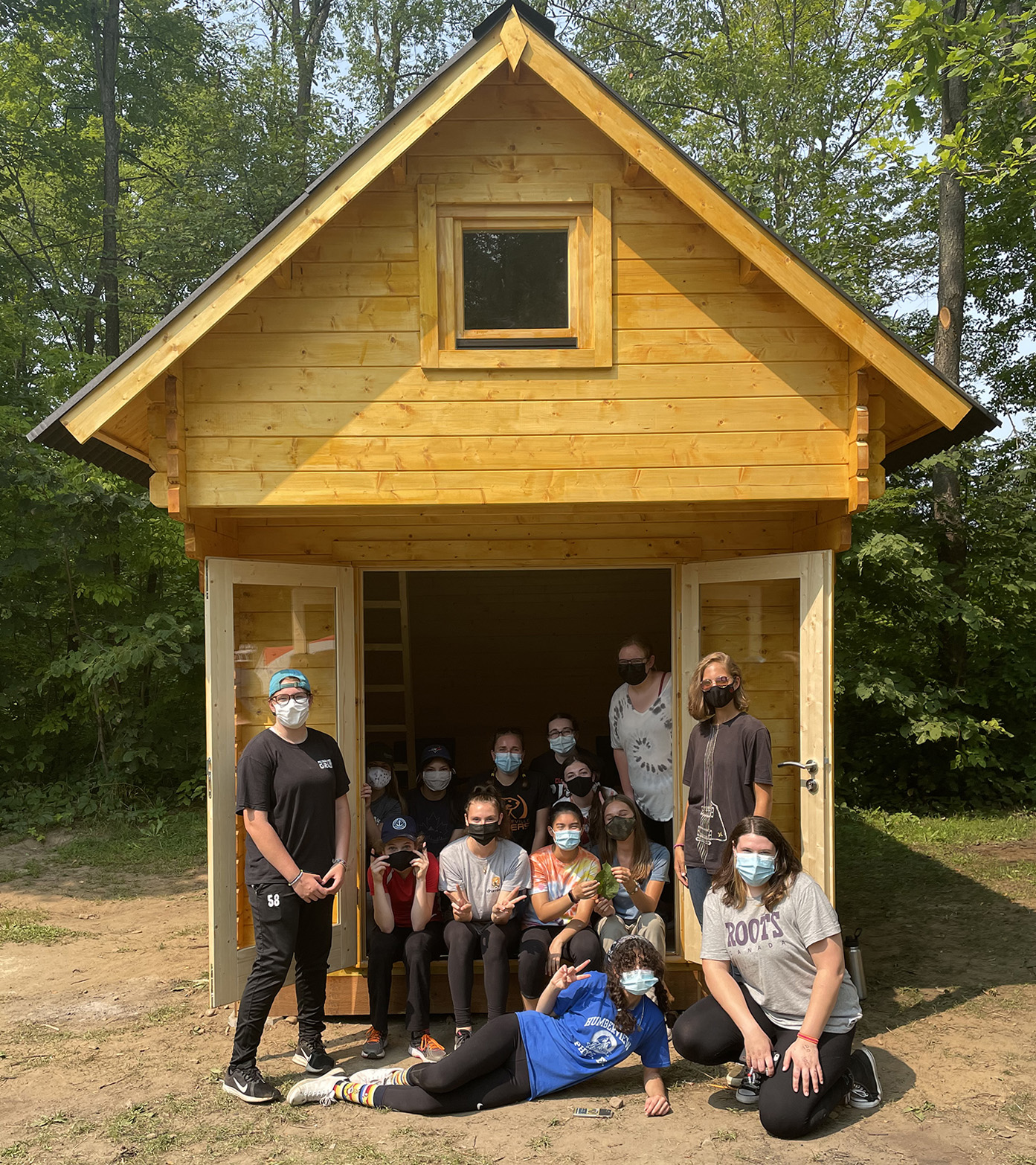 Congratulations on a successful season and incredible accomplishments!
Connecting young women to these opportunities is only made possible thanks to the generosity of wonderful funders, families, and individuals, who have offered their invaluable time, mentorship, and donations.
"It is a really fun program that you can gain a lot of useful skills and meaningful experience."
This is just one of the many community projects at TRCA
in which you can be proud to make a difference!