Rajbalinder Ghatoura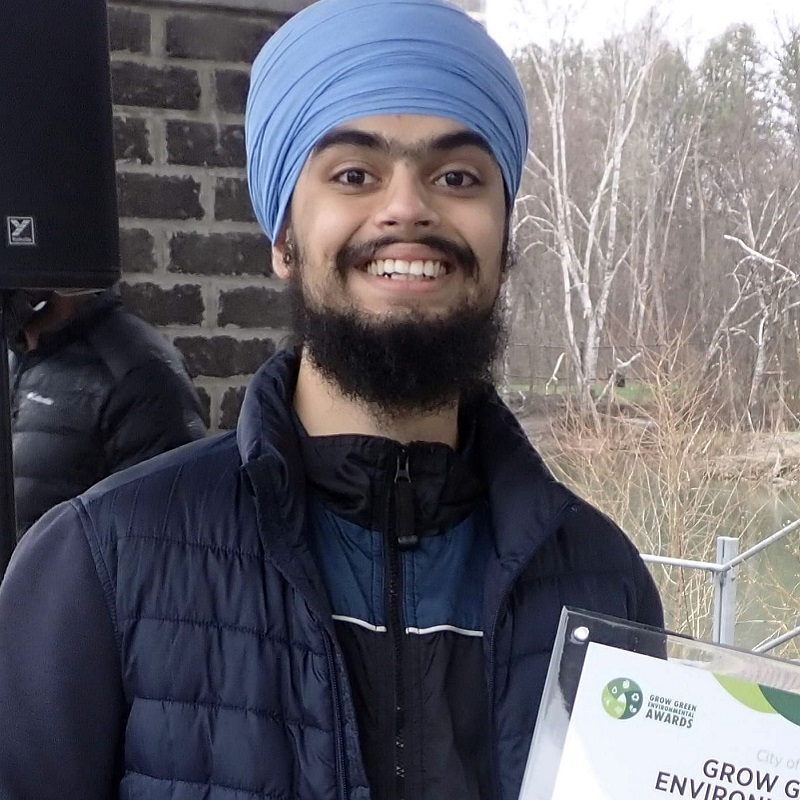 Rajbalinder Ghatoura is a youth leader and community champion through his work in environmental activism in Peel Region.
Rajbalinder is a B.E.S. graduate from York University and is currently pursuing a Master in Environment Sustainability from Western University.
He is the Co-Chair of the Brampton Environmental Advisory Committee, founder of the youth organization Human Impact Environment, and Membership Director of the Brampton Environmental Alliance.
Rajbalinder aims to engage young people in environmental leadership and take action in their local communities. In his free time, he enjoys going for hikes on natural trails and learning Sikh traditional music.
"I have dedicated my whole life towards environmentalism and my goal is to help develop sustainable communities around the world." – Rajbalinder Ghatoura
Hannah MacRae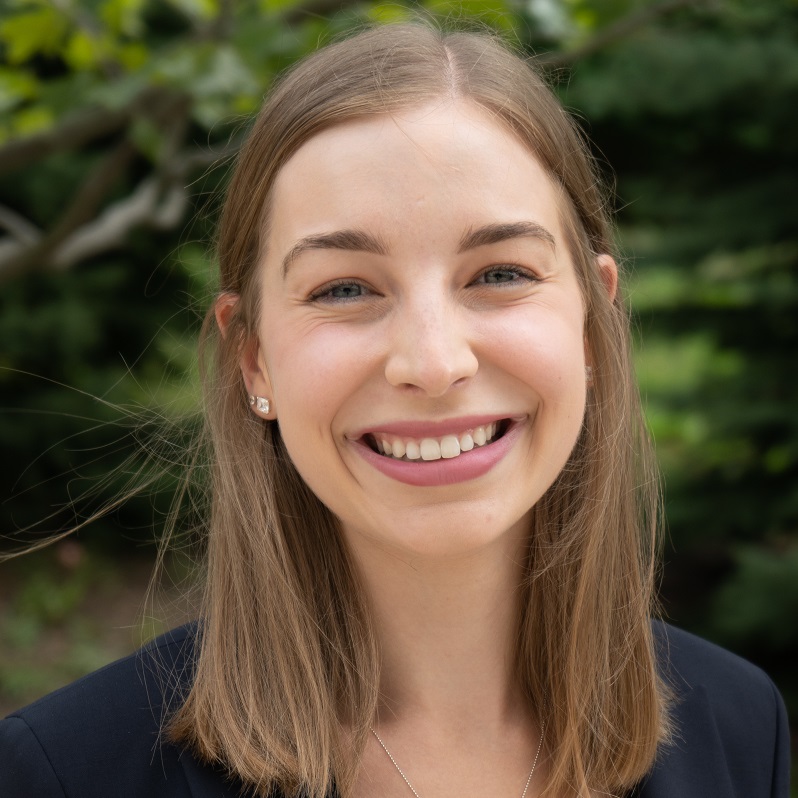 Hannah is a second-year student in the Master of Science in Sustainability Management Program at the University of Toronto. Her current research focuses on the use of green bonds in financing energy efficiency retrofits, barriers to energy efficiency retrofits among households experiencing energy poverty, and nature-based climate solutions.
Hannah also recently completed a summer internship in impact investing at Rally Assets, where she conducted private investment research. She is a School of Cities Graduate Fellow for the 2022-23 academic year and is supervising an undergraduate capstone project focused on urban studies and climate action.
Hannah also has a BSc in Zoology and Ecology from the University of Guelph, and enjoys volunteering with science communication and sustainability mentorship initiatives.
"My most meaningful experience thus far was designing and directing a contest called Canada's Next Top Sustainability Leader (CNTSL) … Throughout the contest, I hosted mentorship sessions for the contestants to teach them about sustainable cities, environmental science, project development, and presentation skills … My experience leading CNTSL was extremely rewarding, and fueled my growing interest in urban studies and my desire to continue mentoring students." – Hannah MacRae
Lisa Vanin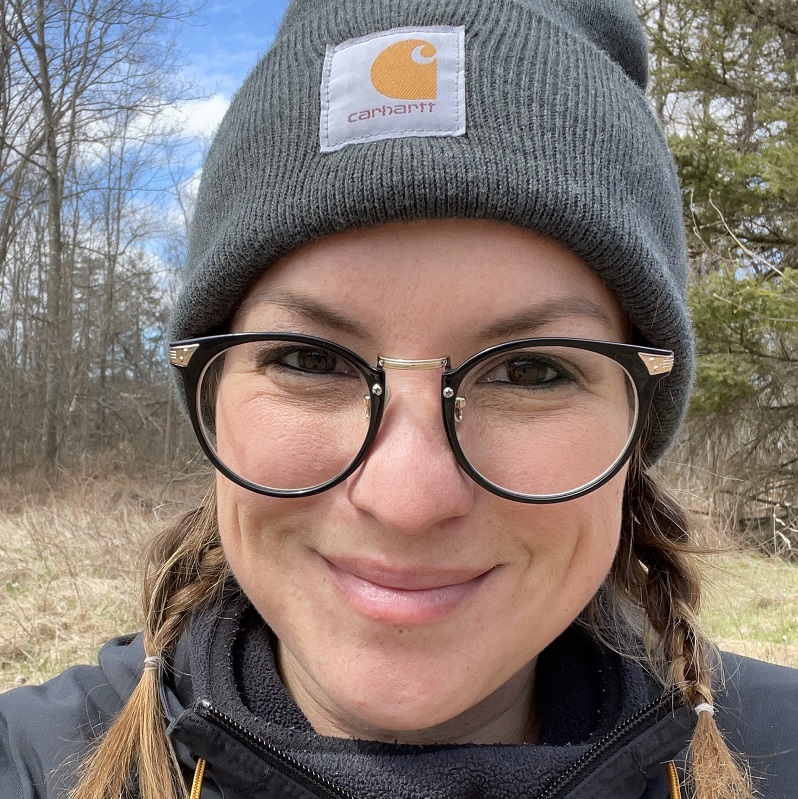 With a background in design and an enthusiasm for horticulture, Lisa is working towards a career in sustainable landscape design.
Studying Environmental Landscape Management at Seneca College, she is learning about eco-friendly garden design and maintenance that considers conservation, restoration, and enhancement of healthy ecosystems.
Lisa's focus is on how urban landscapes can be designed to include native plants and habitat features for wildlife.
"To me community involvement is essential for a sustainable future. Every time I share information with a neighbour or friend that excites them about planting a native plant, I feel good. I think many people genuinely want to be more sustainable … but don't always know where to start. Adding native plants to a garden is manageable for most people, and it makes a big impact." – Lisa Vanin