Congratulations to PortsToronto!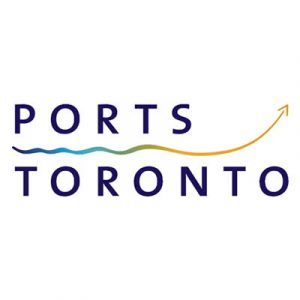 For more than 100 years PortsToronto has played an important city-building role with its partners at the federal, provincial and municipal levels in the economic growth and sustainable future of the City of Toronto and the Greater Toronto Area. As a guardian and steward of Toronto's waterfront resources, PortsToronto has been instrumental in supporting our Healthy Rivers and Shorelines to ensure these assets will provide prosperity and enjoyment for future generations.
PortsToronto is committed to fostering strong, healthy and sustainable communities and their partnership in clean ups over the past two years at the Toronto Islands is an example of this. Clean up of areas damaged during high water levels resulted in the removal of over 15 tons of debris including abandoned boats, garbage, old docks, golf carts, lawn mowers and more.  PortsToronto has also adopted Seabin, an innovative floating device that continuously collects debris from the water's surface. On October 10th, 2019, Ports Toronto announced the launch of phase two of the project which includes the deployment of two additional Seabins which typically collects 2 kilograms of litter per day.