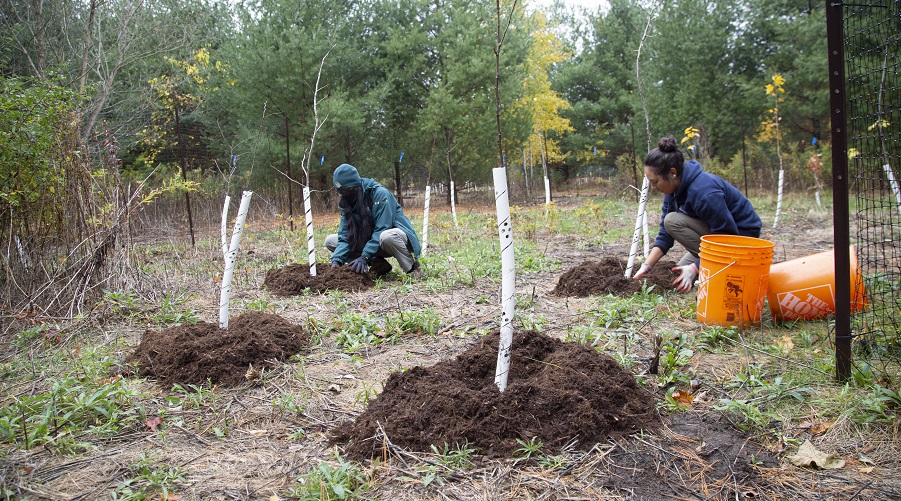 Thanks to the support of the City of Pickering, EcoSikh, and Ontario Power Generation, as well as a generous grant from Environment and Climate Change Canada's EcoAction program, the Youth Greening Action Project will plant 8,000 native plants and engage 2,680 community members at the Brock Lands located in North Pickering. Our community partners were committed advocates for this project, and it was only with their support that TRCA was able to secure federal funding for this vital project. As natural spaces become increasingly important to the health of the environment and our communities, projects like Youth Greening Action provide a valuable opportunity for community members to engage with nature and build resilience in the ecosystems we share with wildlife and species at risk.
TRCA is proud to have the support of the Rotary Club of Pickering, Canadian Progress Club Durham Region Women, and Scarborough Chinese Alliance Church. These community organizations will lead the first round of plantings in June 2021.
The Youth Greening Action Project will run for two years, with many opportunities to learn more about the natural environment and get involved in your community. The safety of the community is always our highest priority, and we are taking every precaution necessary to ensure proper public health protocols for our participants. Due to current restrictions, we are not able to open community plantings to the public at this time. We anticipate additional public planting opportunities in the Fall 2021 season and again in the Spring 2022. Current opportunities will be posted on TRCAs Facebook page, so stay tuned for your chance to get involved!