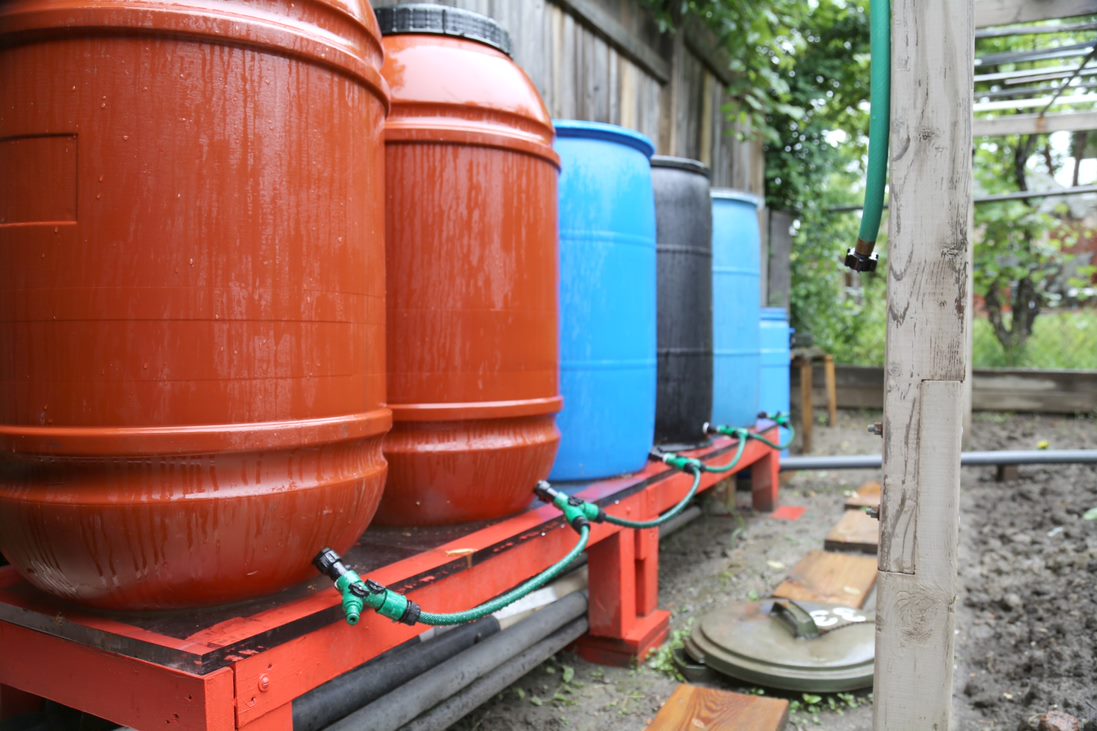 Harvest the Rain is a home retrofit program for single-family homes in the Black Creek SNAP neighbourhood. Homeowners meet with program advisors to learn about actions they can take to create a more sustainable household, save money on utility bills, and contribute to establishing a more resilient community in the face of climate change.  At no cost to participants, more than 260 homes have already received home consultations since the program began in 2013!
Besides redirecting downspouts to gardens, and planting trees and gardens, the installation of rain barrels has been the most popular retrofit implemented by Harvest the Rain participants. More than 375 barrels have been adopted through the program. Many residents are avid vegetable gardeners and were quick to realize the added benefit of using rainwater to water their gardens as the best food for their plants.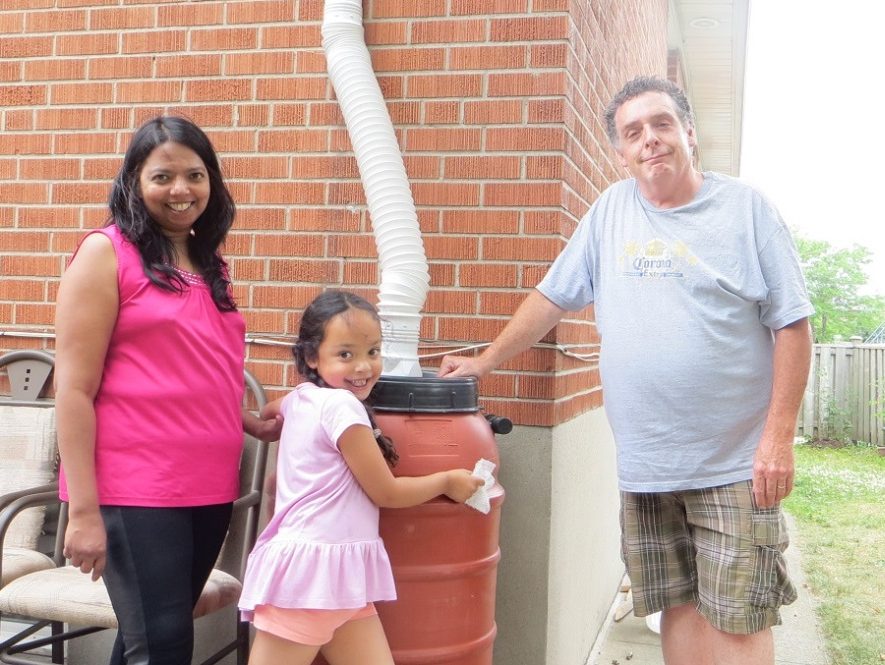 For one family, using their linked rain barrels regularly between 2013 and 2015 saved 31,900 litres of water from going down the storm sewer. That's equal to more than 200 bathtubs of water! Learn more about how you can impact WATER in our region and benefit from The Sustainable Neighbourhood Action Program (SNAP) in your neighbourhood today!