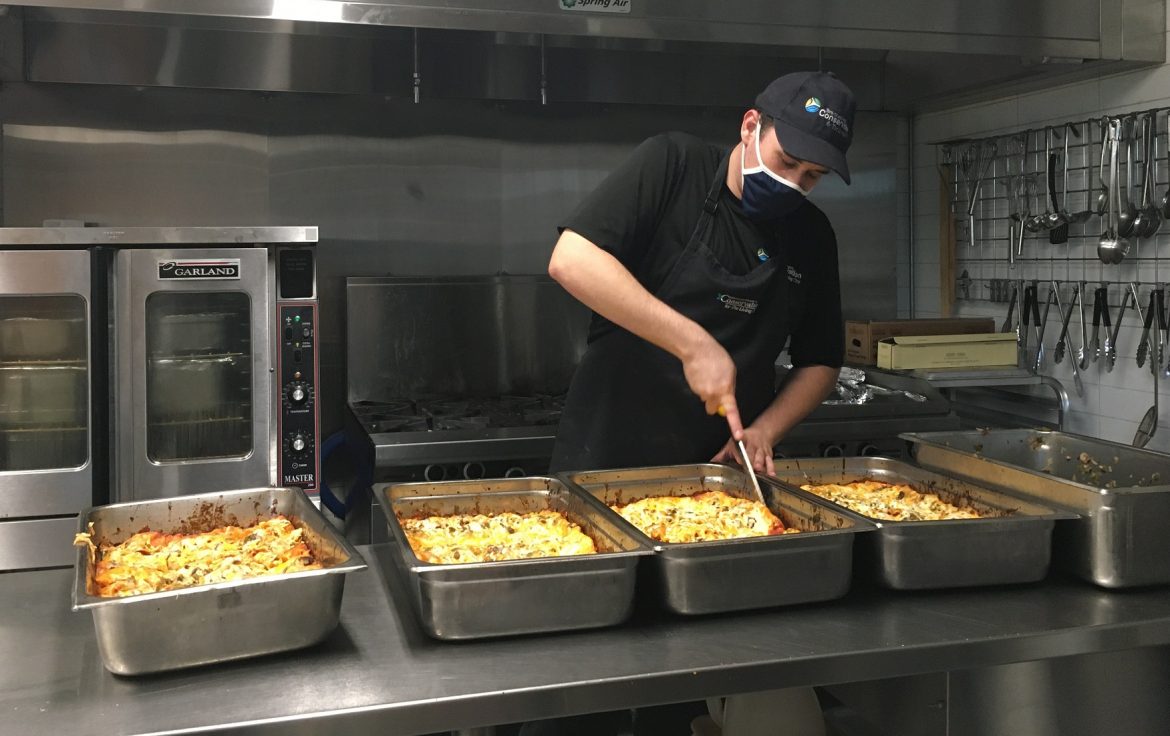 Since 2007, the Environmental Leaders of Tomorrow program (ELT) has given grade six students from schools in priority neighbourhoods the amazing joys of experiencing outdoor learning and making a difference towards environmental action, thanks to the generous support of funders and individual donors. This three-day trip is spent in nature and includes healthy homestyle meals and snacks prepared by Toronto and Region Conservation Authority (TRCA) Food Services staff!
With the unexpected shift in educational programs due to COVID-19 early in 2020, concerned teams discussed ways they could possibly continue helping our communities. Thanks to the commitment of the Weston Family Foundation to both environmental leadership and community action, the important healthy meal provision included in the ELT program was quickly pivoted to support escalating food insecurity for vulnerable communities in Peel and York Regions.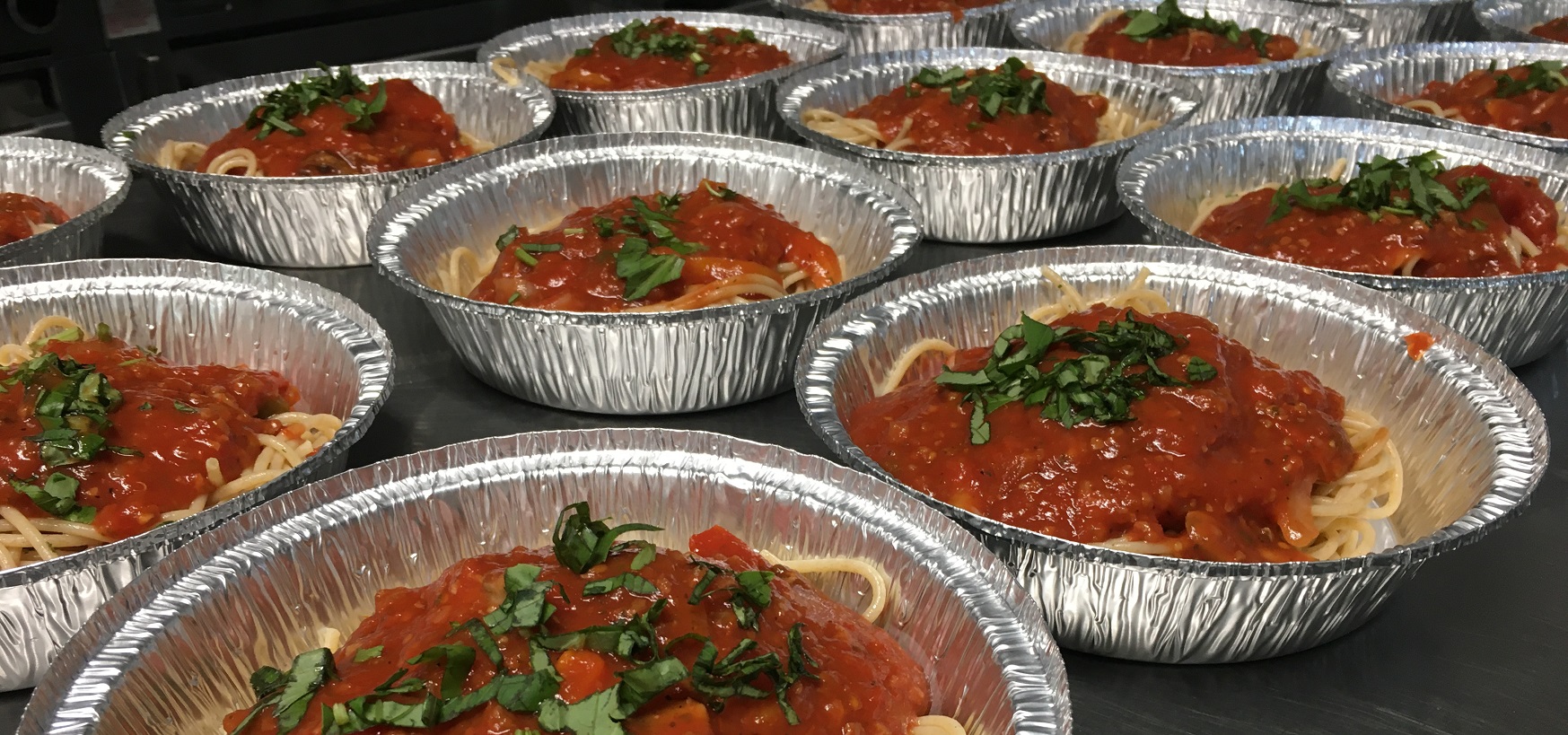 Through this generous reallocation of funds by the WFF, TRCA was able to establish formal partnerships with 13 social service agencies and $127,000 in additional funding has been leveraged from other partners in the community in support of this new Healthy Meal program!
In early 2021, TRCA received additional funding from United Way Canada, Food Banks Canada, Peel Community Fund and Volunteer MBC. As a result, over 31,000 healthy meals have been provided to individuals and families in need in Peel and York Regions, with approximately 2,500 more expected by the end of October!
Over 31,000 healthy meals have been provided to individuals and families in need!
How was the distribution of meals accomplished? The dedicated TRCA food services teams, consisting of four staff working safely from Albion Hills and Lake St. George Field Centres, created nutritious and delicious meals that were individually packaged and delivered to individuals and families with needs.
These meals included quality fresh and frozen options and were produced with all possible dietary restrictions in mind. The chefs thoughtfully planned and prepared special treats on special days to nourish the body and the spirit!
"Thank you sincerely for the provision of the frozen meals … We are mostly accessed by those most vulnerable in our community namely those experiencing isolation, poverty, homelessness, issues of mental health and/or addictions. The frozen meals have been a huge factor in our ability to respond to the ongoing expressed need. Food insecurity continues to be a priority issue for many. On behalf of those we support as well as our staff team, thank you!"
In other news, an arrangement with York Region to use one of Lake St. George Field Centre's dormitories as a COVID-19 isolation site for individuals experiencing homelessness has now been extended to the end of November 2021.
Clients using the self-isolation site are provided with healthy meals through a continued partnership with Blue Door Shelter.
The many appreciative comments from those who have been struggling have been extremely moving. It inspires TRCA and its partners to remain committed in helping our communities in various ways during these challenging times!
Environmental Action starts in our communities! Support community projects today!