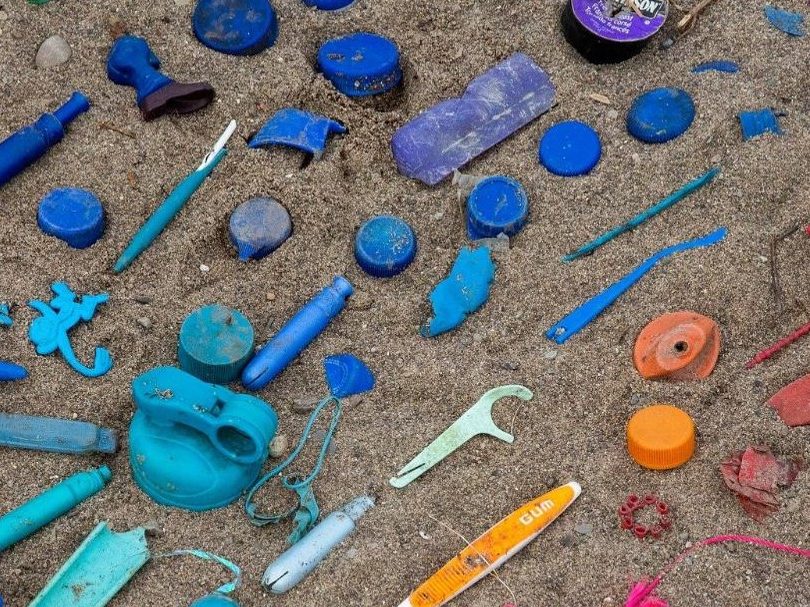 The amount of plastic entering the Great Lakes every year is equal to the weight of the CN Tower (approximately 10,000 tonnes)! Microplastic pollution is becoming an emerging issue as it can negatively impact habitat, wildlife, and recreation in Lake Ontario and around Toronto's harbour. TRCA through the development and implementation of their Toronto Harbour Floatables Strategy is working with the University of Toronto Trash Team, Harbourfront Center, Ports Toronto, and several City of Toronto divisions to implement this adaptive management strategy which envisions a City of Toronto Harbour that is free of floatable debris, with a thriving aquatic ecosystem and abundant recreational opportunities.
While along the waterfront, you may see one of these creative initiatives such as the GPS enabled orange blender bottles used to track the movement of trash or Seabins out in the water being used to collect floating plastic. While the environmental conditions along the waterfront continue to improve, the health of this ecosystem is affected by plastics and other floating litter, known as floatables. The source of floatables is diverse so the methods to remove must also be varied. The University of Toronto Trash Team, in partnership with TRCA, has undertaken a study to track the sources of floatable pollution by tagging trash. The data collected will inform the development of programs to educate the public, to deter behaviours that result in floatables entering the inner harbour, and deployment of new trash trapping products and technologies. Coordination with municipal partners is always ongoing to support relevant waste management policies.
The intent of TRCA's work is to create a long-term maintenance commitment, to maintain the aesthetic quality of the Toronto waterfront. This could not be brought to fruition without the support of the many partners that are actively involved in the project such as University of Toronto Trash Team, Swim Drink Fish, Waterfront Toronto, the Waterfront BIA and many others that are critical in the successful implementation and development of this strategy to improve the health of Toronto's harbour. Keep an eye out for work being done on the waterfront as there will be many interesting products deployed to remove trash from Toronto's Harbourfront.